Over the Counter Hearing Aids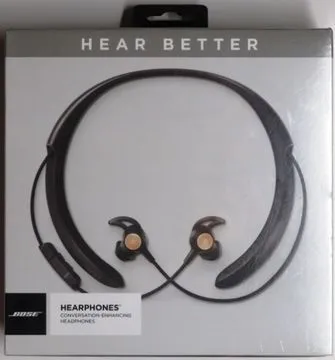 OTC Hearing Devices
The FDA has created a new classification of entry-level hearing devices. These hearing devices are designed for individuals with "perceived mild to moderate hearing loss" and are purchased over the counter. The Over The Counter Hearing Aid Act will make starter hearing aids more accessible to Americans with hearing loss.
What is an OTC hearing device?
An OTC hearing device is a hearing amplifier designed to provide amplified sound for individuals with mild to moderate hearing loss. On the outside, an OTC may look very similar to a standard hearing aid. OTCs are usually not programmable and are one-size-fits-all in style and features. OTC hearing devices are intended to be worn like reading glasses. It should be assumed that one's level of hearing impairment is minimal and that the OTC device will only used in select environments.
Am I a good candidate for an OTC hearing device?
The first step when pursuing hearing care is ALWAYS a comprehensive hearing evaluation by a licensed audiologist. Most health insurance plans cover this testing. We also already offer an array of affordable hearing solutions for every budget. We even prescribe available OTC options when appropriate. While OTC hearing devices may seem appealing at first, most individuals with hearing loss require the professional services and expertise of an audiologist to make sure they get the most out of their investment. Don't let cost deter your from hearing better and being connected to friends and loved ones.